Rangers will return for another season with Europe's elite when the Champions League kicks off on Tuesday and Wednesday. The SPL Champions will lock horns with Manchester United in the match which will always be built-up as the "battle of britain". Rangers are now the only Scottish representatives in European competition after Motherwell, Dundee United, Celtic and Hibernian were knocked out in the early rounds.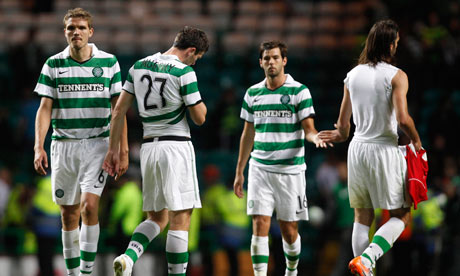 Scottish Football has taken some major blows over the last few years with clubs facing early eliminations at the hands of some of Europe's minnows. Even this level of mediocrity has reached the Old Firm and both clubs have experienced some horrific European nights in recent years. Rangers have had the financially-catastrophic defeat to FBK Kaunas in 2008 and the 4-1 Champions League defeat to Unirea Urziceni, while Celtic had a horror 5-0 defeat to Artmedia and a 4-0 thumping from FC Twente this season in the Europa League.
Last season was a painful experience for Rangers in European football after the major highs of 2007/2008. Matchday one gave Rangers a fantastic base to build on after snatching a 1-1 draw in Stuttgart, but two 4-1 home defeats to Sevilla and Unirea respectively put Rangers bottom of the group. There was a glimmer of hope that Rangers could sneak into the Europa League but a 1-1 draw in Romania and 2-0 defeat to Stuttgart ruled that out. On the final matchday, Sevilla ran out 1-0 winners in Spain as that put an end to the European dream for another year.
On paper, Rangers look much stronger than last year I think. The loss of Madjid Bougherra was a cruel blow for Rangers as Smith fiddled with McCulloch and Wilson as a replacement. The security of Bougherra and Weir at the back for Rangers will undoubtedly make them much stronger in the centre of defence. In midfield, there is a much more balanced look about the team with McCulloch, Edu and Davis likely to start in the middle with Naismith and Weiss on the flanks. Last season, Smith went for Thomson, Mendes, McCulloch, Rothen and Davis which had hardly any balance to it at all. Upfront would likely to be Kenny Miller and he's looking in fine form this season with 5 goals in 3 SPL games.
Looking at the bigger picture with Rangers being the only Scottish survivor, they will need to have a huge amount of luck and good performances in order to save the league some credibility. Next season, the Scottish champions will have to qualify for the Group Stages of the tournament after the Belgians leaped over the Scots in the UEFA rankings and unless the Gers qualify for the Last 16 or get a good run in the Europa League then it could be a similar outcome for years to come.