The severe unpredictability of the German Bundesliga has seen League triumphs for Bayern Munich, Wolfsburg, Stuttgart and Werder Bremen in the last 6 years but the success of others has caused others to be starved of trophies. It's the nature of the beast and the Bundesliga has whipped another fascinating title race for the coming year.
At the summit is one of Germany's biggest clubs who have not won the Bundesliga since 2002.
Borussia Dortmund have had a roller coaster time since the memorable season of 2001-2002 in which BVB won the Bundesliga and reached the UEFA Cup Final, losing out 3-2 to Feyenoord. It has been a hell of a time for Dortmund financially which saw the German giants on the verge of bankruptcy in 2005. Their debt peaked at over £150m and it required selling the naming rights to the Westfalenstadion and taking a £75m loan in 2006 to steer them in the right direction.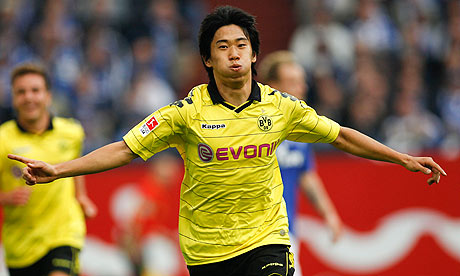 With the massive changes that have taken place in German football over the last 10 years, debt figures for football clubs has dropped dramatically with a huge rising in income through TV and supporter revenue. The days of German clubs spending ridiculous sums of money on players they cannot afford are long gone thanks to the new Bundesliga legislation's and a determined focus on youth development and scouting.
Charismatic head coach Jurgen Klopp has helped Dortmund rise above the number of title challengers to currently sit at the top of the table with a comfortable 7-point lead over Mainz. It would take a massive capitulation, something similar to Hoffenheim two years ago, for Dortmund to lose out on their first Bundesliga trophy in 8 years.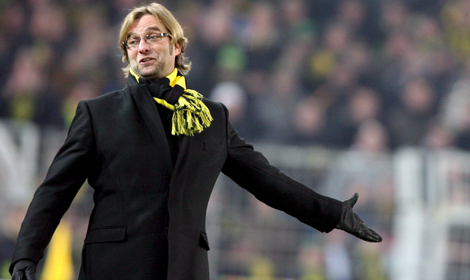 Klopp has found the perfect mix in talented youngsters and an experienced spine but more importantly has not over-stretched the budget in his pursuit for success. Dortmund spent just £300,000 to bring exciting Japanese midfielder Shinji Kagawa to Germany and the youngster has taken the Bundesliga by storm this season. Klopp also has 21-year-old Serbian Neven Subotic, 22-year-old Polish striker Robert Lewandowski, 22-year-old Turk Nuri Sahin and another 21-year-old in Sven Bender who have all shone in the yellow and black of BVB this season. These youngsters are commanded by a strong, experienced spine in 30-year-old goalkeeper Roman Wiedenfeller, 30-year-old captain Sebastien Kehl, 32-year-old Dede and the relatively experienced guys like Lucas Barrios and Jakub Blasczykowski who are both established internationals for Paraguay and Poland respectively.
BVB have not finished in the top three since the year after their title success in 2002 and narrowly missed out on Champions League football last season. Klopp's new breed of talent will be hoping to follow in the footsteps of previous title winners at Dortmund like Jan Koller, Christian Worns, Stefan Reuter, Lars Ricken & Tomas Rosicky in bringing silverware to the Signa Idura Park.